While at Camp
RUGBY WORLD CUP 2023
We will be watching the All Blacks play in the semi-final on Saturday night. The game is being played on Saturday morning, so try and avoid any spoilers throughout the day to keep the excitement for Saturday night! If you do find out the results, please keep them to yourself and don't spoil it for others.
WRISTBANDS
At registration, you will receive a wristband. It is important you wear it throughout the weekend as no band, no meals, no games.
DRESS CODE
Please dress in a way that reflects a Christian camp setting, prefers others and is appropriate for playing sports.
PARKING
There is plenty of parking available. Please do not park beyond areas marked by cones or on playing fields. Make sure you lock your vehicles securely.
LOST & FOUND
For misplaced items, visit Registration. If, after departure, you discover something is missing, please call us and we will try our best to help.
SESSIONS
To avoid unnecessary distractions, please turn off all cell phones during sessions. Food and drink (other than a water bottle) are not allowed in the Auditorium.
TROPHIES
Trophies will be handed out at the conclusion of camp—please enjoy your victories and take photos, then return them before departing camp. Trophies are engraved and certificates are yours to keep.
BEHAVIOUR & CURFEW
Team managers will be responsible for monitoring the behaviour of their group both on and off the field and expected to supervise bedtimes, ensuring curfew of 12am midnight. It is the expectation that we all treat each other, volunteers and referees with kindness and respect. When travelling off-campus to our other venues, please be responsible and careful.
FIRST AID & SAFETY
Please inform us of any serious personal medical conditions or other information that may be needed in an emergency. If you observe unsafe conditions onsite, please report to Registration or a committee member. The First Aid room is at the end of the Conservatory, with entry facing Totara Lodge. No one is to attempt taking themselves or anyone else to the hospital without notifying us. All injuries, even minor, are to be reported and recorded. Individuals are responsible for their fitness levels and adhering to all safety rules. Please read each set of rules for the different codes and the following protocol for injuries: Injuries are to be reported at the time, recorded in the FA record book, and assessed by person on duty at FA. In the event of a more serious accident or where there is uncertainty as to extent of injury to head, neck or spine, do not attempt to move the injured person; an ambulance will be called. Ice packs are available for use, but must be returned ASAP.
SUNSCREEN
Cancer Society have kindly provided us free sunscreen for sports camp. Camp is often sunny and hot, so don't forget to bring a hat and apply sunscreen regularly!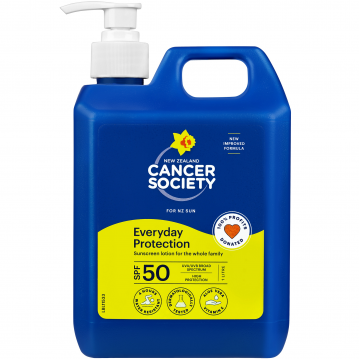 MUSIC
Please play music! But please ensure it honours the Lord. The committee will handle any matters of concern.